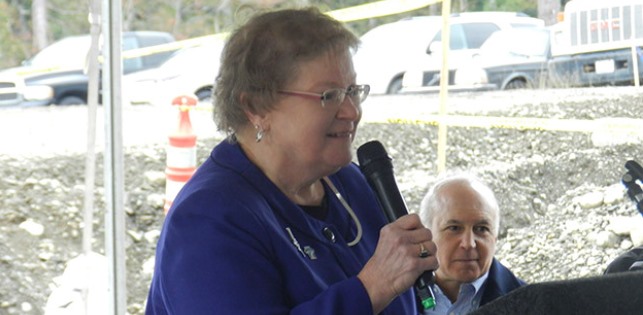 Work starts with ceremony for new Snoqualmie Valley Hospital
Mary Selecky, former Washington State Secretary of Health, gives the keynote address at the Sept. 25 groundbreaking of construction for the new Snoqualmie Valley Hospital, on Snoqualmie Ridge. Larry Benaroya, Manager of The Benaroya Companies, the hospital developer, sits next to the podium.
Snoqualmie Valley city leaders, business representatives and residents attended a groundbreaking ceremony for the new District 4 hospital on Wednesday, Sept. 25.
More than 125 people attended the ceremony, which marked the beginning of construction for the building.