Executive Team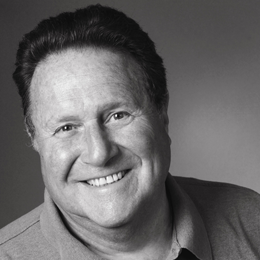 Joseph S. Alhadeff
Acquisitions, Dispositions, Development
Joseph S. Alhadeff joined the Benaroya team in 1993 as it prepared to re-enter its activities in the real estate market, bringing to the company many years of lending, joint venture and development experience. Joseph works closely with Larry Benaroya and his primary responsibilities include property acquisitions and dispositions; and industrial, office and high tech development for the company.

With more than 40 years of real estate experience, Joseph plays an active role in the company's activities and direction.

After graduating in finance and economics from the business school at University of Washington, Joseph entered the real estate field initially, focusing on finance. Specializing in equity transactions in Washington and Oregon, he assisted in building and managing investment portfolios of two national corporations before joining The Benaroya Company. Working closely with the development community, he has continued to use his knowledge and experience to enhance his role in the Benaroya management team.

Joseph is an active participant in the community and has been a speaker at many local and regional real estate meetings and conferences. He is also involved in several real estate focused organizations including past President and a Board Member of Pacific Real Estate Institute, a professional real estate organization.