Executive Team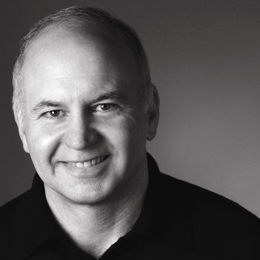 Larry Benaroya
Manager
Larry Benaroya joined the company in 1972 and serves as the Principal of the Benaroya Company. Benaroya defines the vision and establishes the strategic plan of the company while taking an active role in virtually every aspect of its daily operation and management. In addition to directing the company's acquisitions, development and leasing activities he maintains close communication with property management, accounting and administrative activities of the company.
Benaroya led the company's efforts in the sale of its 8+ million square-foot Pacific Northwest portfolio in 1984 and its re-entry into real estate in 1995. Since then, Benaroya and The Benaroya Company have acquired and/or developed another 12+ million square-feet in the greater Seattle area.
In 2009, Benaroya was inducted into the NAIOP Commercial Real Estate Hall of Fame and was recognized by the same organization in 1996 as Player of the Year. Benaroya has served on a number of corporate and nonprofit boards and is an active supporter of the Juvenile Diabetes Research Foundation and many other philanthropic causes in the greater Seattle Area.
Benaroya graduated from the University of Pennsylvania in 1972.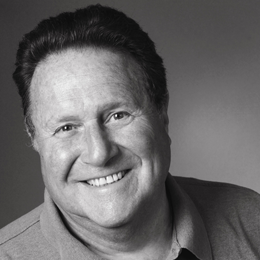 Joseph S. Alhadeff
Acquisitions, Dispositions, Development
Joseph S. Alhadeff joined the Benaroya team in 1993 as it prepared to re-enter its activities in the real estate market, bringing to the company many years of lending, joint venture and development experience. Joseph works closely with Larry Benaroya and his primary responsibilities include property acquisitions and dispositions; and industrial, office and high tech development for the company.
With more than 40 years of real estate experience, Joseph plays an active role in the company's activities and direction.
After graduating in finance and economics from the business school at University of Washington, Joseph entered the real estate field initially, focusing on finance. Specializing in equity transactions in Washington and Oregon, he assisted in building and managing investment portfolios of two national corporations before joining The Benaroya Company. Working closely with the development community, he has continued to use his knowledge and experience to enhance his role in the Benaroya management team.
Joseph is an active participant in the community and has been a speaker at many local and regional real estate meetings and conferences. He is also involved in several real estate focused organizations including past President and a Board Member of Pacific Real Estate Institute, a professional real estate organization.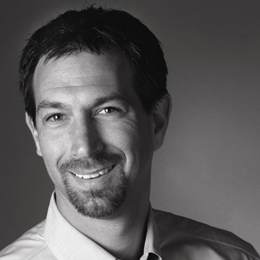 David Vranizan
Director of Property Management
Dave Vranizan joined The Benaroya Company in 1998. He serves as Director of Property Management and VP of Data Center Leasing, Centeris. With more than 27 years of experience in the real estate industry, Vranizan's combination of skills in both construction and property management align with The Benaroya Company's owner management philosophy.
Dave spent eight years in commercial construction as an Estimator / Project Manager for shell and core construction, civil development and tenant improvements and the following 19 years working for owner-developers in the property management roles of Construction and Property Manager.
Dave is Past Chairman of the Building Owners & Managers Association Seattle King County, and a member of NAIOP, AFCOM, 7x24 Exchange, and Cascadia Region Green Building Council.
Vranizan graduated from Central Washington University in 1988 with a Bachelor of Science in Construction Management.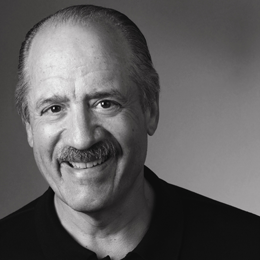 Marc Nemirow
Acquisitions, Development, Financing
Marc Nemirow joined The Benaroya Company in 1995 and is integrally involved in all aspects of the financial analysis, acquisition, disposition, financing and development activities of the company's real estate investments. In addition, he assists with the legal matters of the company, including negotiation and documentation of purchase and sale agreements, leases and vendor service contracts.
Nemirow's prior experience ranges from providing in-house counsel to Aetna Life's Real Estate Investment Department to serving as Vice President of Aetna's A E Properties to Vice President of Development and Finance for the Koll Company in Seattle and Portland as well as Senior Vice President of Security Pacific Bank's Northwest Realty Ventures.
Marc holds a Degree of Juris Doctor from the University of Connecticut Law School.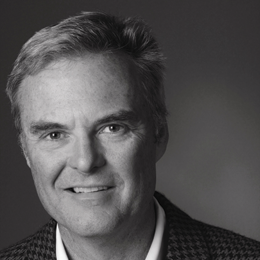 Mark Johnson
Director of Construction
Mark Johnson joined The Benaroya Company in 1996 and serves as the Director of Construction. Johnson has 38 years of progressive work experience, 20 years in the construction industry and 20 years in commercial development. He has gained experience from a wide range of projects including data center, medical, biomedical, high-rise, residential, industrial, retail, tenant improvements and property capital improvements. In addition, Johnson has been very involved in design, pre-construction, owner-contractor negotiations and construction phase project administration.
Johnson has served on the board for the Washington State Biotechnology and Biomedical Association (WBBA) and as treasurer for the Northwest Chapter of the International Society for Pharmaceutical Engineering (ISPE). Mark is also a member of Cascadia Region Green Building Council and is a board member for the Marge Williams Center.
Johnson holds bachelor degrees in Architectural Studies (1977) and Construction Management (1978) from Washington State University.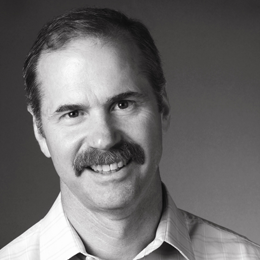 Bob Brigham
Controller
Bob Brigham, CPA, joined The Benaroya Company in 1998 and serves as its controller. In this capacity, Brigham is responsible for the oversight of all accounting matters, the preparation of financial statements and income tax returns for The Benaroya Company and for providing financial analyses as needed.
Prior to joining The Benaroya Company, Brigham served as the controller and chief financial officer for several companies. Until 1988, he worked as a CPA for Price Waterhouse serving public and private clients in various industries.
Brigham graduated from Washington State University in 1979 with a Bachelor of Arts degree in Business Administration.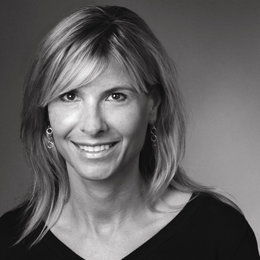 Lisa Goodman
Director of Marketing
Lisa Goodman joined The Benaroya Company in 2005 and serves as the Director of Marketing. Goodman brings more than 30 years of professional experience in strategic marketing, branding and business development in retail, technology, manufacturing, financial services, hospitality and health care industries. Goodman manages the branding, marketing, government relations and public relations initiatives for The Benaroya Company.
Prior to joining The Benaroya Company, Goodman served as CEO and Vice President of Brand Development for several companies working extensively with industry leaders including Starbucks, Bank of America, Expedia, GE Capital, Office Depot, Starwood Hotels and Resorts, Verizon, U.S. Department of Defense, Wells Fargo, AT&T, E*Trade and Microsoft.
Goodman is a member of NAIOP, Urban Land Institute (ULI), CCIM, Washington Technology Industry Association (WTIA), Cascadia Region Green Building Council and is a Board Member of the Economic Development Board of Tacoma Pierce County. She is also a member of the Juvenile Diabetes Research Foundation Seattle Guild, SMooCH (Seattle Musicians for Children's Hospital Guild), Seattle Art Fair Host Committee and Seattle Art Museum Special Events Committee. Goodman graduated with a Bachelor of Science from Rutgers University in 1983.